Paul Holman Associates receives lifeline grant from Government's £1.57bn Culture Recovery Fund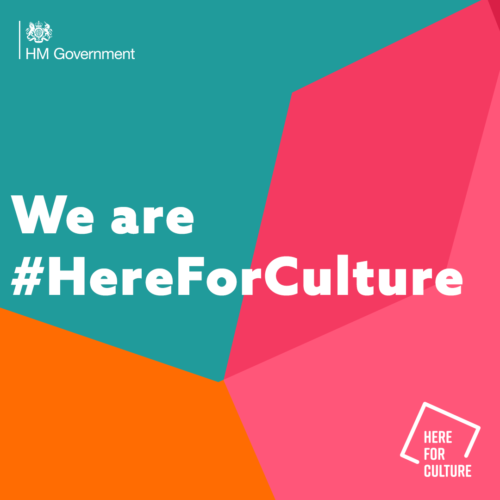 Paul Holman Associates has been awarded £125,000 as part of the Government's £1.57 billion Culture Recovery Fund (CRF) to help face the challenges of the coronavirus pandemic and to ensure they have a sustainable future, the Culture Secretary has announced today.
Paul Holman Associates is one of 1,385 cultural and creative organisations across the country receiving urgently needed support. £257 million of investment has been announced today as part of the very first round of the Culture Recovery Fund grants programme being administered by Arts Council England. Further rounds of funding in the cultural and heritage sector are due to be announced over the coming weeks.
Based in South Ruislip, Paul Holman Associates have been producing pantomimes throughout the UK for over 30 years. Keeping the time-honoured traditions of panto alive, they have built an award-winning reputation for high quality production values and fun-filled family entertainment. Employing over 200 people seasonally, the company were preparing to present pantomimes at 11 venues across the UK over Christmas 2020 but with the uncertainty surrounding the ongoing Covid-19 pandemic they were forced to postpone all productions leaving them to face the prospect of receiving no income this year. The funding from the Culture Recovery Fund will enable the company to survive this difficult period, allowing them to continue their partnership with regional venues throughout the UK as they prepare to present innovative, inclusive and affordable productions in 2021.
Culture Secretary Oliver Dowden said:
"This funding is a vital boost for the theatres, music venues, museums and cultural organisations that form the soul of our nation. It will protect these special places, save jobs and help the culture sector's recovery. 
"These places and projects are cultural beacons the length and breadth of the country. This unprecedented investment in the arts is proof this government is here for culture, with further support to come in the days and weeks ahead so that the culture sector can bounce back strongly."
Chair, Arts Council England, Sir Nicholas Serota, said:
"Theatres, museums, galleries, dance companies and music venues bring joy to people and life to our cities, towns and villages. This life-changing funding will save thousands of cultural spaces loved by local communities and international audiences. Further funding is still to be announced and we are working hard to support our sector during these challenging times."
Managing Director of Paul Holman Associates, Paul Holman said:
"We are incredibly grateful to the Department for Digital, Culture, Media and Sport, HM Treasury and Arts Council England for this investment in the future of Paul Holman Associates. This funding really is a vital lifeline which will help see us through these exceptionally challenging times and enable us to plan towards presenting productions again in 2021. Pantomime is ingrained in British culture and a beloved Christmas tradition for so many families throughout the UK. Without the Culture Recovery Grant the future of Paul Holman Associates was looking very bleak, but now we have a much-needed glimmer of hope and can give our loyal audiences something to look forward to as we focus on bringing some long-awaited family entertainment to theatres across the UK in 2021."